First Team
Ali McCann Wins The Athletic's SPFL Young Player of the Year Award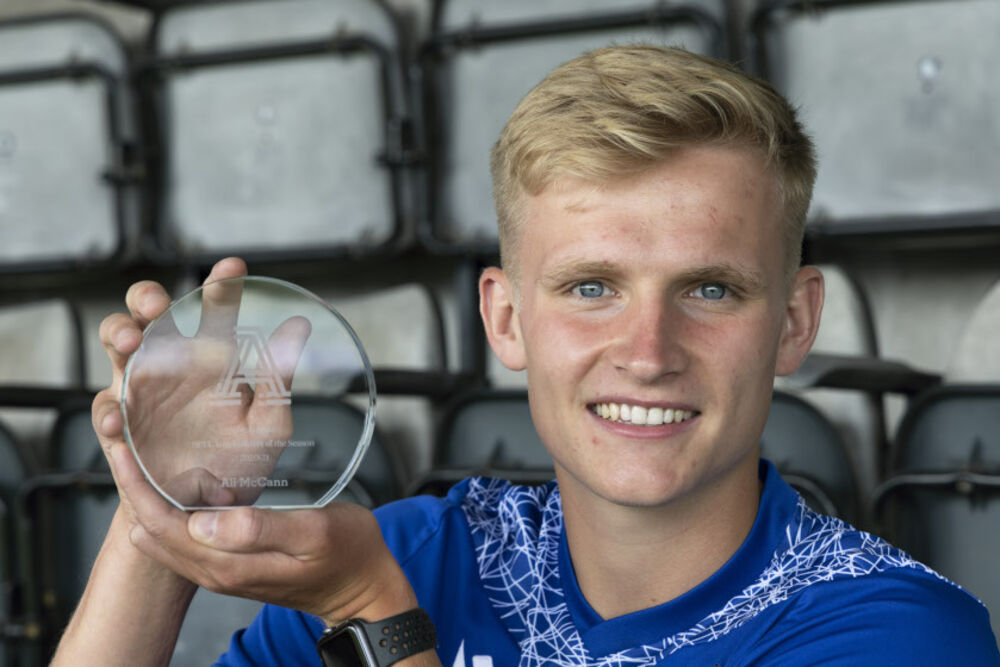 Ali McCann's outstanding performances last season has been recognised by one of the world's leading sports websites.
His impressive displays throughout the year saw him beat the top young talent from Scotland's elite clubs to the Athletic's sought after trophy.
The 21-year-old played a crucial role in both cup triumphs during the most successful season in Saints history.
McCann says he couldn't have won the award without his teammates: "Any sort of recognition is good for confidence, it makes you feel good about yourself.
"It's just a testament to the season we had last year, not me personally so much, but the team in general, it was an incredible achievement for the club. To be recognised for achievement is always nice."
The Northern Ireland international hopes this accolade will be the first of many: "Once you get a taste of it you just want to get more.
"I would like to thank the Athletic for naming me as their young player of the year. A wee bit of recognition is always nice. Hopefully, I can kick on and have a good campaign starting this weekend."
The double cup winner revealed he is looking forward to the upcoming season: "It's been a good preseason, everyone has come back flying.
"We finished last season incredibly, we couldn't have thought that was going to happen. Everyone's come back, everyone's in good condition, everyone's been buzzing.
"Can't wait to get into the real stuff on Saturday."